Are You Prepared for Hybrid Work?
Enter your information below to get PCS's free guide to hybrid work.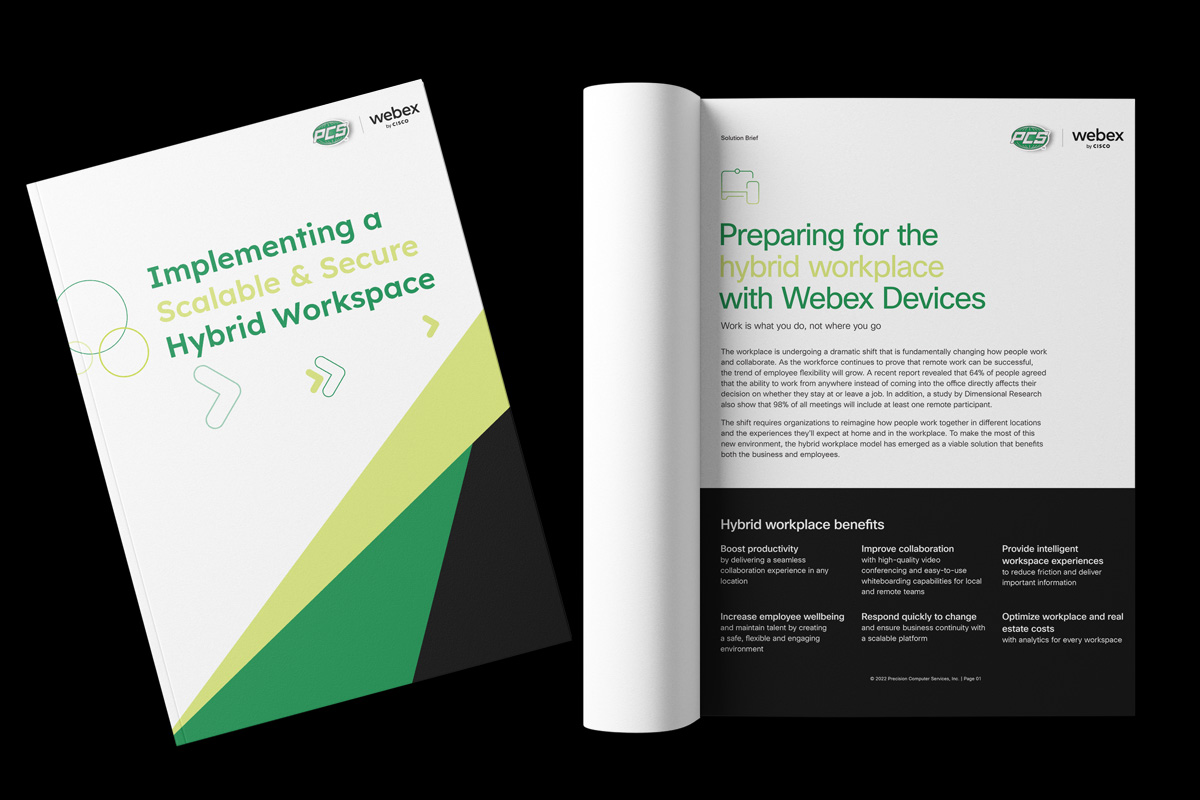 Cisco Webex
High Performance and Call Integration
Out-of-meeting Voice over Internet Protocol (VoIP) calling featuresa
Gives users mandatory passwords or a dial-in number through the Webex app to maintain security
10 GB of cloud storage
Zoom
Increased security measures in 5.0 update
Language interpretation, auto transcripts and in-call video pinning
Use clickable links to join meetings
1 GB of cloud storage
Microsoft Teams
Microsoft Software Integration
Meetings can be scheduled right through Microsoft email and planning apps
Use clickable links to join discussions
1 TB cloud storage per business license, making it the platform with the most significant amount of storage
Humanize Online Meetings
Organizations spent the better part of the last couple of years out of the office. As employees return to work in a hybrid capacity, there are several considerations to keep in mind for ensuring your digital work environment is connected, productive and secure.
Seamless Video Conferencing
PCS can help you optimize your online work environment and maintain value within a video conferencing platform. We help users seamlessly join Zoom, Google Meet, Microsoft Teams and Webex meetings from a single endpoint, all integrated into your calendar.
Our guide will help outline how making a call from anywhere at any time helps employees feel a sense of flexibility and encourages collaboration in any setting. The hybrid workplace's success exists within employees' ability to work in spaces that align with their productivity, whether that be at the office, a coffee shop or their home.
PCS
Has Answers
We are collaboration experts. We've got your back, from video endpoints to phone systems to collaboration tools and virtual meetings.
Book a discovery call with a PCS expert to let us help you optimize your online workspace.