Collaborate Seamlessly With Webex Devices
Whether you're working from a remote location or the office, discover how Webex devices help you collaborate more effectively in today's hybrid work landscape. Webex devices enable virtual meetings to feel just as immersive as in-person interactions.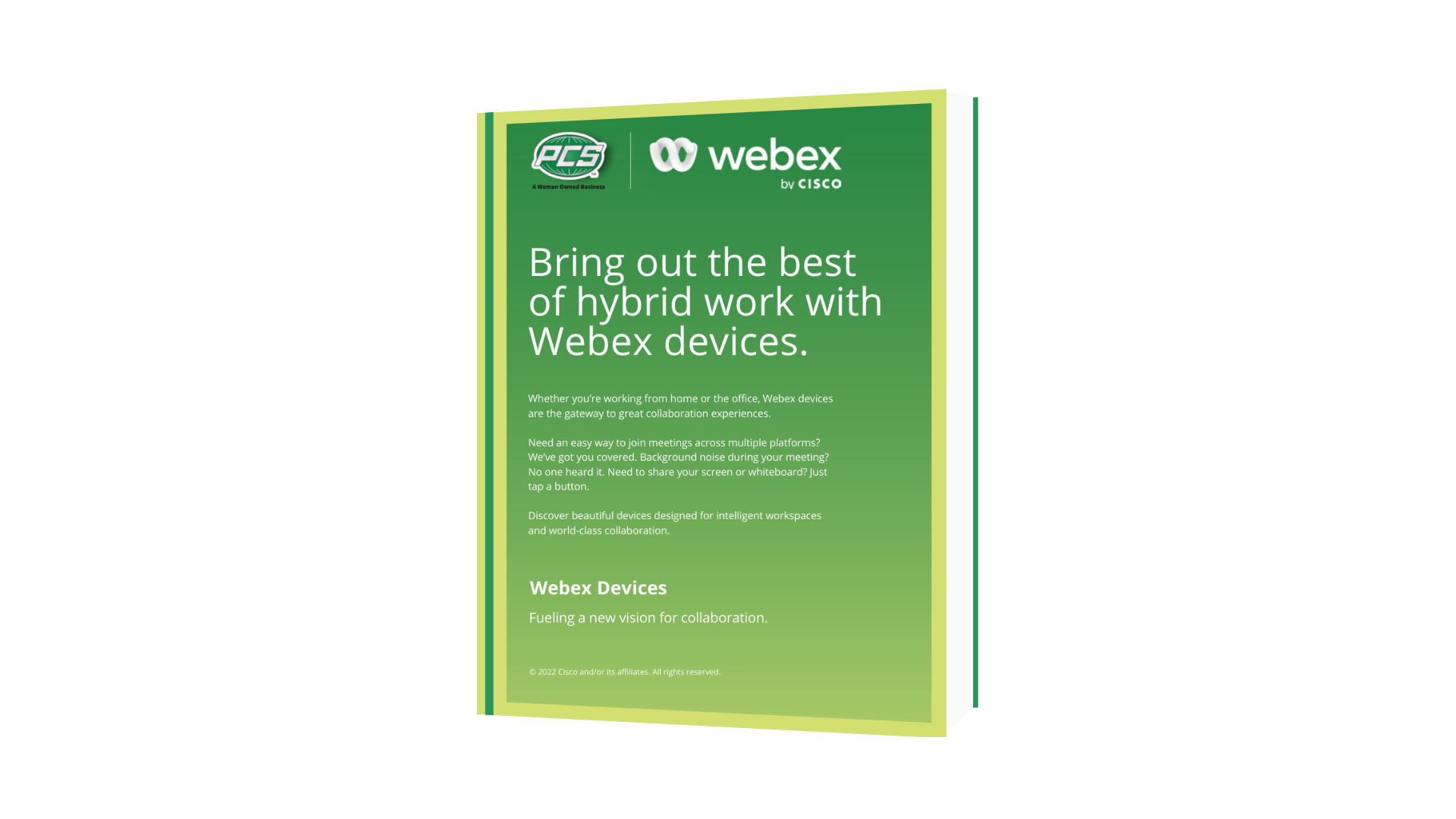 In our

FREE

download, Bring Out The Best Of Hybrid Work With Webex Devices, you'll learn more about:
How to maximize the use of Webex devices for hybrid work environments.
An overview of the RoomOS operating system and its innovative features.
Insight into how AI technology is transforming collaboration.
Best practices for choosing, setting up, and securing Webex devices.
Advice for creating a seamless collaboration experience to achieve optimal collaboration outcomes in any space.
And more!
Fill out the form to receive a free download of the guide, Bring Out The Best of Hybrid Work With Webex Devices.